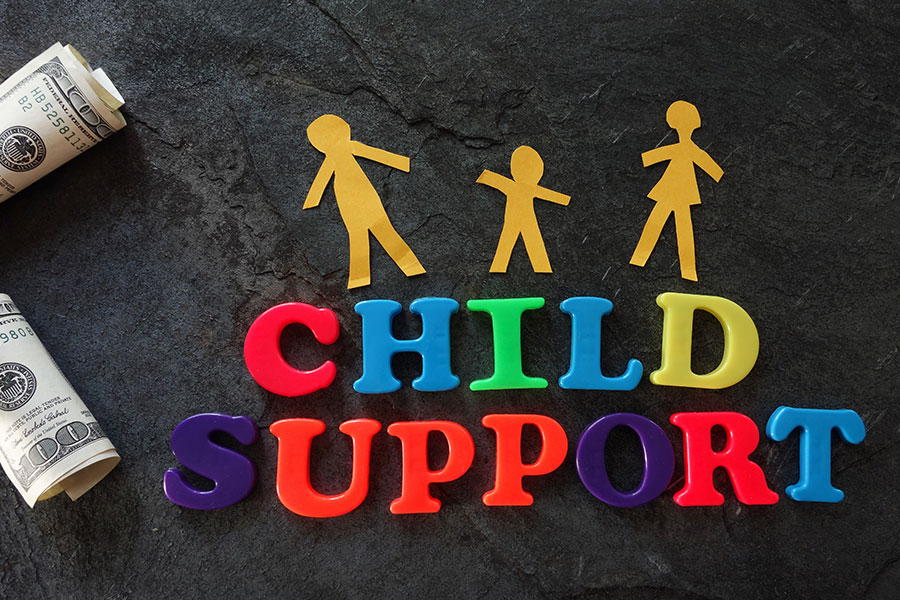 If you are a parent of a minor child and are not living with the other parent, it is likely that child support is an issue in your case. If you are having issues with the other parent and you cannot agree on reasonable child support, contact the Law Office of David C. Watts for a free consultation and case analysis.
Often with the help of an attorney knowledgeable in child support, the parties can resolve their differences and avoid court. If negotiation fails, the Law Office of David C. Watts has the experience to guide you through the court process.
For more information on common child support issues, see below.

In California, both parents have a responsibility to financially support their children. When the parents are separated, this comes, in part, with an order for one parent to pay child support to the other. The amount of support owed is determined by a statewide guideline formula and a computer program.
The main factors in calculating child support are each party's income and the timeshare (the amount of physical custody for each parent). While this would appear to be relatively straight forward, sometimes it is not. The devil is in the detail and in this case, the detail is what can be deducted from gross income and what final numbers are used in the calculation. Having an experienced attorney help you here can make all the difference in the world. Are you getting all the deductions from your gross income that you are entitled to? Is the other party deducting things they should not?
Litigation over child support can become very contentious. Having an experienced attorney on your side can make all the difference in your case. Whether you are seeking support for the first time in your case or if you think the amount being paid needs to be modified due to changed circumstances to either party's income or the timeshare, we can help you.